Notes from the Storytelling Innovation Lab
For the past few years, Mozilla has been in dialogue with the documentary film community about the advantages of the web—as a distribution medium, but more importantly as a creative medium. We are not so much interested in storytelling on the web as we are in storytelling of the web.
We're interested in this stuff because it advances the open web platform—it helps drive innovations in interactive design and open technologies like HTML5 and Javascript.
But we have a deeper interest in this stuff, stemming from who we are as a public interest organization. We have a theory that web-native stories will be especially good for bridging inspiration and action. That is: if you get really good at web-native storytelling, you will be able to more effectively mobilize an audience to go fix the world.
This seed of an idea brought us into partnership with the Tribeca Film Institute, with support from Ford Foundation, to produce a week long "Storytelling Innovation Lab." Ingrid Kopp, director of digital initiatives at TFI, has written about the lab here.
The Lab invited 7 filmmaker teams and over 30 designers, developers, and technologists to the Centre for Social Innovation in Chelsea, to produce concepts of how to use the web for more effective social-issue storytelling. Then, each team produced a complete storytelling project, from concept to code, in just 5 days.
By all accounts this was an unreasonable task. But the teams amply delivered.
The source code for all of the projects is available here. Each project is remarkable in its own way. Here are a few highlights: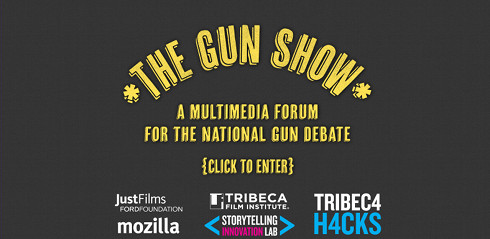 The Gun Show, a virtual showfloor for national gun debate, which cleverly visualizes people's interests and perspectives;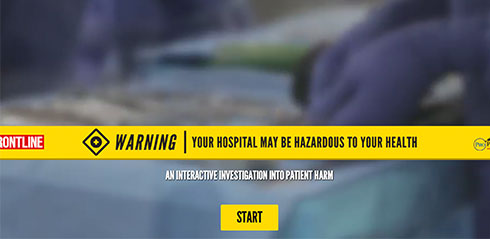 Warning: This Hospital Could Be Hazardous To Your Health, a showcase for how investigative journalism can be more interactive;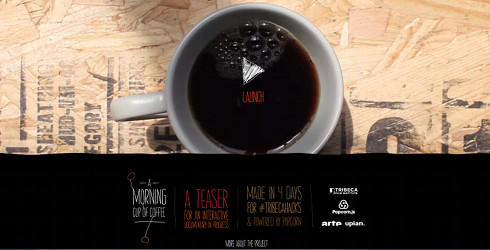 Do Not Track, a trailer for an upcoming documentary that explores who is tracking you on the web—tailored for you based on your own data;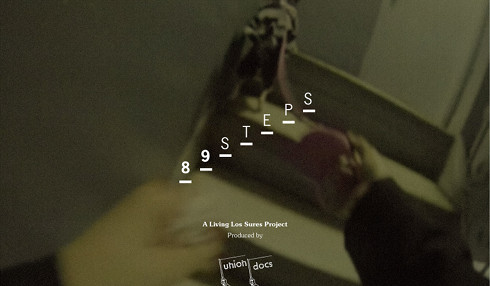 89 Steps, a deeply affecting interactive experience that puts you in the shoes of an aging resident of the Los Sures neighborhood of Brooklyn.
These projects are doing things that would be impossible to do in film. And unlike a film, these projects may never be "complete." We hope that the creators will continue iterating on these projects, and we'll be supporting them as they look at next steps.
You can't produce "web-native" storytelling in a vacuum. It needs to be conceived and executed for the web. It requires collaboration between people with diverse skill sets—creative direction, photography, sound design, visual design, prototyping, coding, iteration… and right now, there is little funding, structure, or conventional wisdom on how to support this kind of work.
So we've been very fortunate for the partnership and support of TFI and the Ford Foundation to convene the Storytelling Innovation Lab. Not just because we were able to incubate these 7 web-native stories—but because by pulling together these kinds of opportunities, we are helping the whole field of web-native storytelling to up its game. We are helping produce code, concepts, and community that will grow the capacity of storytellers worldwide to use the power of the web and mobilize an audience. What should be our next step?
---
About this entry
You're currently reading "Notes from the Storytelling Innovation Lab," an entry on Ben's blog.
Published:

6.1.13 / 8pm
Category:
Tags:
Tweetstream